Attention Education Professionals…
Improving test scores and student retention are goals at the top of all educators' lists. That's why more and more schools, universities and other institutions are turning to eyeQ™ to help them improve these performance metrics and impact the lives of their students.
eyeQ™ is widely recognized as the single most efficient tool in getting 20% improvement in test scores, better performance, and better retention.* eyeQ™'s Brain and Reading Enhancement Program is proven to improve student learning and performance against the tough, new standards for college and career readiness.
1000's of educators have seen eyeQ™ help their students. Here's how…
"Educators want their students to be able to retain more and comprehend more of what they are reading. The only way to do that is to increase the speed at which they are reading."
Burke Anderson
eyeQ™ in the Classroom Why do Educators Around the World Love eyeQ™?
eyeQ™ by the Numbers
We're serious about tracking progress. Our unique reporting tool tracks your students improvements from the start. These charts show actual improvement in national test scores after using eyeQ just 10 weeks. (Results are from a grade school with significant diversity).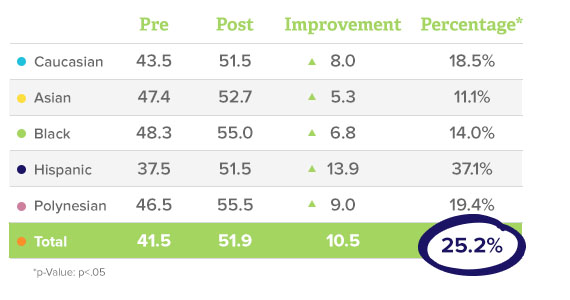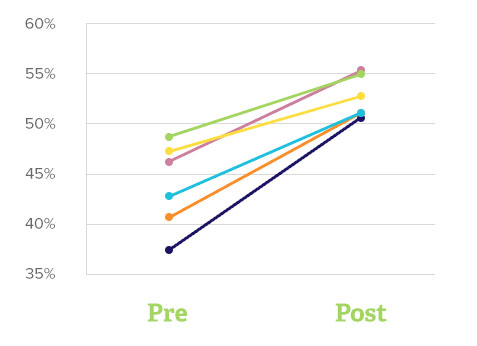 Total sample experienced enormous & significant improvements.

All ethnicities outpaced caucasian students at the post examination or closed the gap.

Hispanic & Polynesian students outpaced Caucasian improvements.
Request a Free Demo
Are you ready to get started? Request a full demonstration of the eyeQ™ product for your school.