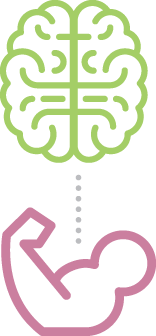 How it Works
eyeQ® exercises the brain, which improves mental processing much like physical exercise helps athletes improve their performance on the court or field. With consistent exercise and weight lifting, an athlete becomes physically stronger. Similarly, it helps people activate their brain, enhancing all mental activities. As with an athlete, these skills diminish without practice, but never totally go away. Periodically doing a simple eyeQ session will keep you mentally fit and help you retain your enhanced processing skills.
The seven-minute imaging exercises in the eyeQ program strengthen the eyes and increase the field of vision, allowing us to take in more material at once. The alternating imaging, reading, and mental exercises engage more of the brain. The high-speed imaging stimulates the neural pathways, strengthening the eye-brain connection and improving our thinking and reaction time.
Scientifically Proven Results
According to functional magnetic resonance imaging (fMRI) tests conducted at the University of Utah and Cal-Tech at Pasadena, eyeQ increases brain activity while users read by as much as 1500%. In short, this means that the program retrains your brain and allows it to utilize multiple areas for common, everyday tasks. Whereas the brain typically utilizes only one small section known as Broca's Area for processing language and auditory stimuli, the fMRI tests found that language and auditory activity spread through all areas of the brain, including areas responsible for reason, conceptual learning, memory, vision, and more.
Increase brain activity while reading by as much as

1500%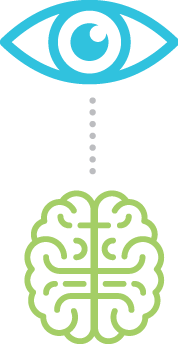 What This Means for You
Right now as you read this paragraph, your eyes and your brain must work as a team to help you understand and retain the information on the page. Normally this happens in the Broca's area, also known as the language center of the brain. In the images below, you'll notice that the "normal brain scan" image shows activity in one centralized location. This is Broca's area. Reading this way limits the amount of information you can absorb at one time. When you can learn how to utilize more of your brain for the simple task of reading, you can read faster and retain more of what you read for long periods. It is possible to retrain your brain completely in just seven minutes a day.
Millions of people around the world, including school-aged children, CEOs, and even entire families use the eyeQ program to boost their mental capacity and acuity. Whether you want to score better on tests, boost productivity in the workplace, or simply improve your ability to learn, eyeQ is a simple, quick, and effective solution.
This is a Normal Brain Scan
Study performed by the University of Utah.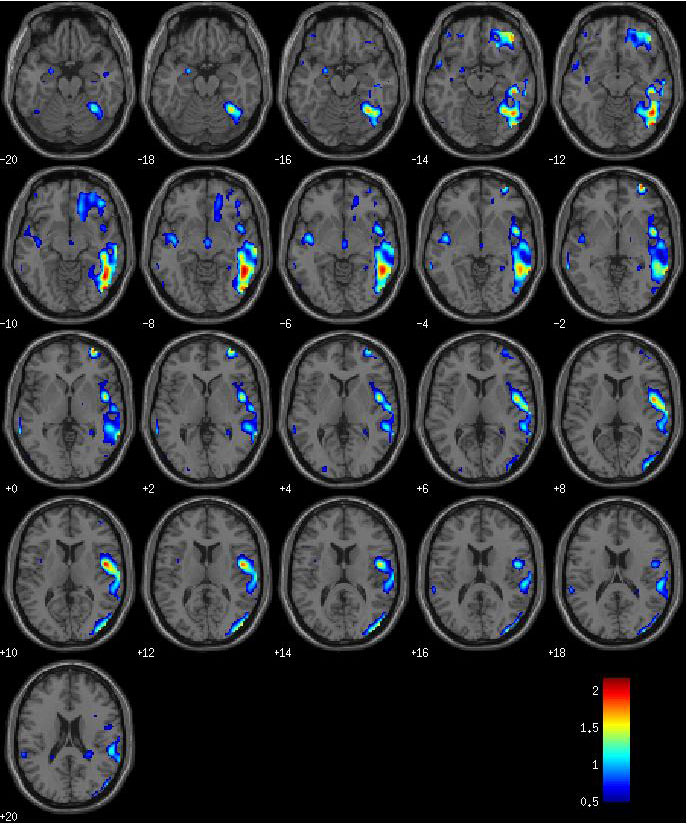 This is a Brain Scan After 8 Weeks of eyeQ Training
Study performed by the University of Utah.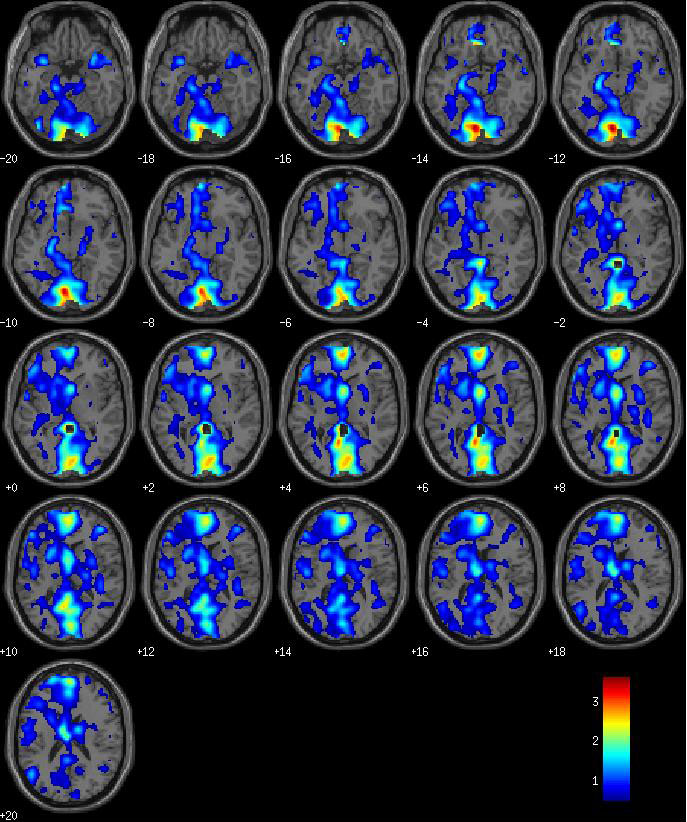 The Benefits of Whole Brain Learning Are Clear
Individuals who take a mere seven minutes out of their day to train can boost their overall mental capacity. Read faster. Live better. Experience the benefit of Whole Brain Learning.